03/05/2014
Vote for Randy to Win at the iHeart Radio Music Awards
Randy has an iHeartRadio Music Awards nomination and YOU can help him win. Just go
here
and vote for Randy's "Runnin' Outta Moonlight" for Country Song of the Year by tweeting or sharing on Facebook daily!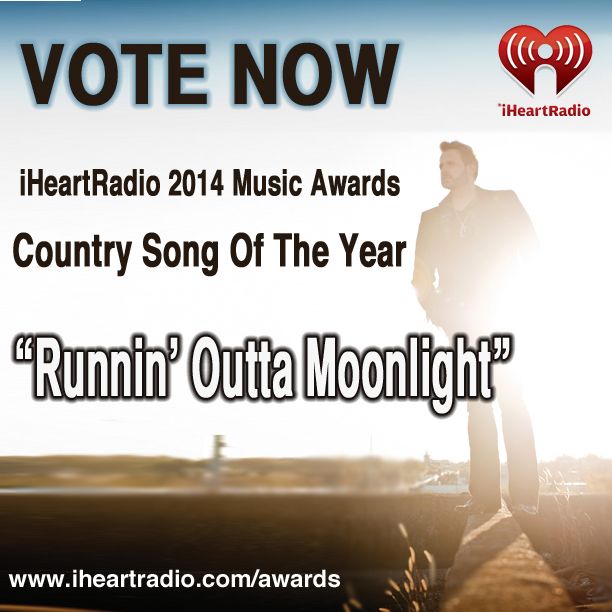 As a thank you for your support, enter to win an autographed guitar or Runnin' Outta Moonlight prize pack from Randy below!
The first-ever iHeartRadio Music Awards will air on NBC-TV on Thursday, May 1st live from the Shrine Auditorium in Los Angeles.